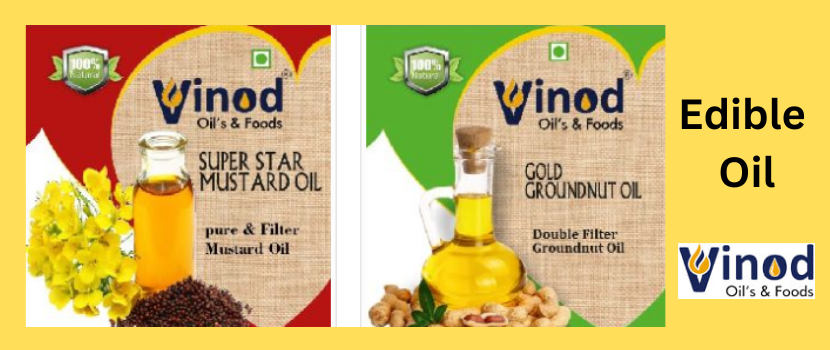 Every Indian household contains mustard oil, also known as the Best Edible Oil in India. We all have had a love-hate connection with mustard oil because, even though we are aware of its many uses and advantages, we detest it due to its stickiness and heaviness.
Many people have switched from using mustard oil to using olive oil in their kitchens, but after reading these 5 incredible Ayurvedic advantages of mustard oil, you might reconsider.
We frequently used mustard oil to prepare a variety of delights, but we also frequently avoided it due to rumours that it may induce weight gain. However, mustard oil offers numerous health advantages for your skin, hair, joints, and other body parts even if you don't use it for cooking. The usage of mustard oil is particularly regarded as being highly advantageous to our health in Ayurveda.
Ayurvedic Benefits of Mustard Oil -
● Helps In Treating The Skin Infections And Joint Stiffness -
Mustard Oil is an all-natural painkiller. It swiftly lessens inflammation and gets rid of the cause of joint pain. Daily massage with this oil, which is brimming with anti-inflammatory qualities and increases blood flow throughout the body, eases arthritic pain.
According to her, mustard oil also possesses strong antibacterial and antifungal properties that may be used to treat a range of skin diseases, such as rashes, irritation, allergic reactions, and other issues.
● Acts As A Natural Stimulant -
An exceptionally powerful stimulant is mustard oil. An agent known as a stimulant increases physiological and neurological system activity in the body, which in turn increases a person's energy level. According to Dr Sreedhar, eating mustard oil causes the liver and spleen to produce bile and digestive secretions, enhancing the digestive system and boosting our energy levels.
● Prevents Hair Fall -
You can also profit from the use of mustard oil for your brittle, dry, and thinning hair. The Ayurvedic specialist claims that mustard oil is rich in protein and omega-3 unsaturated fats, two essential nutrients for the growth and sustenance of hair.
Additionally, the oil's antifungal and antibacterial properties aid in preventing baldness as well as scalp issues including redness and inflammation. You may cure dandruff and reinforce your hair roots, which will result in reduced hair fall, by massaging your scalp with mustard oil and coconut oil.
● Promotes Healthy Skin -
Applying mustard oil will produce miraculous effects if you suffer from falling skin, cracked heels, or damaged nails, problems that are more common in the winter. You don't need to depend on anything else if you merely have a little mustard oil on hand.
● Improves Blood Circulation -
Muscle tension, blood flow, and skin texture are all improved by ayurvedic body massage using mustard oil. Additionally, it activates sweat glands, enabling the body to release toxins. It, therefore, has a cleansing function that is inherent in nature. When administered to the stomach, this oil improves blood circulation by increasing skin pores through perspiration.
For centuries, cough and cold remedies have used mustard oil. This is due to its heating ability, which aids in relieving respiratory tract congestion. In addition to using roughly a spoonful of mustard oil on your chest before bed to allow it to do its magic, this home cure is frequently advocated.